PERMANENT MAKEUP LONDON – IS THIS THE PERFECT WOMAN
An online beauty retailer claims to have created the world's most beautiful woman.
Feelunique.com asked 9,350 shoppers to vote for which parts of female stars they most admired and desired, and then mocked up a profile of what the perfect woman would look like.
After gathering the results, a computer generated image was created of the perfect women.
The perfect woman. Feelunique.com/Rex.
She has Angelina Jolie's pillow lips (could be permanent lip colour), Megan Fox's perfectly shaped eyebrows (achievable with permanent makeup brows) and The Duchess of Cambridge's long glossy hair.
Cheryl Cole's chocolate brown eyes, along with Kate Beckinsale's nose, Keira Knightley's model cheekbones and Kelly Brook's chest complete her look.
Actress Gwyneth Paltrow, whose chin was voted the best, is the only blonde to feature.
A spokeswoman for the website said: "We had great fun putting together our Ultimate Woman. She is uncannily beautiful and looks a bit like one of the Kardashian sisters or Sandra Bullock, although Angelina's pout is unmistakable."
However, we think the resemblance to Kim Kardashian is surprising since none of her features made the list. The dream woman and Kim Kardashian look similar? Feelunique.com/PA.
Do you agree with the results? Which celebrity body part would you most want?
My answer to that would be all of it!
T
x
Read more
Permanent Makeup offer at Milton Keynes
Bodilight Clinic based in Milton Keynes and has become one of my busiest clinics that I visit regularly.  Each visit is enjoyable and the team are fabulous. Always looking after my every need!   All my clients that visit Bodilight comment on how they love the decor and relaxing environment.  With private consulation rooms available together with a first floor stylish private lounge ajoined to my permanent makeup clinic room this clinic is an ideal location to have your permanent makeup carried out.
Louise the proprietor at Bodilight has launched a new web site www.bodilight.co.uk which details all the treatments they provide from laser hair removal, botox and fillers, specialised skin care and much more. 
In collaboration with Bodilight I am offering a saving of 10% (up to £50) for any new permanent makeup treatment carried out through July and August.  The spaces are limited so book early to avoid disappointment. 
Permanent makeup procedures include eyebrows, eyeliner and lips.  A selection of my work can be viewed on my website under portfolio.  You will see that each permanent makeup procedure is of a different shape and colour.  This is because each client is unique.  I tailor the treatment to enhance the client's face shape, skin tone and hair colour, ultimately to give a refreshed younger looking face.  My makeup artistry skills allow me to be able to look a a client and know exactly what will suit them.  I can't help but just love my job!
I hope you find my web site informative. If there is a question you feel has not been answered then please do call me on 07980578252 or email info@tracyfensome.co.uk
I look forward to meeting you soon.
Best
Tracy
Read more
Bride to be Kate Middleton – Permanent Makeup – London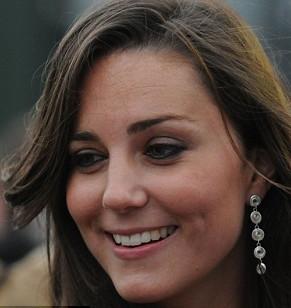 Bride to be Kate Middleton – Permanent Makeup
The eyes of the world are on royal bride-to-be Kate Middleton in the run up to her big day on April 29 – and the perfectly groomed brunette hasn't put a foot wrong in the beauty stakes.
 The rumours are that she may be wearing an Alexander McQueen gown!  If she does then her normal makeup style will have to change from the soft, natural and pretty makeup.  Perhaps a more daring modern look is on the cards?  From a professional makeup artist point of view I believe the best wedding makeup is subtle and unobtrusive, yet reveals and enhances everything that's most beautiful about your face.
 Irrespective of what she decides to wear on her big day I am confident this royal wedding will go down in history as the new way forward for royal weddings.  She will look gorgeous no matter what style she chooses.
 If Kate Middleton was to have permanent makeup then I would love to provide her with my services.  The benefits of permanent eyebrows, permanent eyeliner and permanent lip colour would be endless to Kate on her wedding day, honeymoon and for all the forthcoming world visits when she accompanies her gorgeous husband to be Prince William. 
 So what would I do to change her?  Not a lot. She is beautiful already but the benefits of permanent makeup will further enhance her great looks and save her time, stay put 24/7, and be smudge free for all the photos being taken and published!
 Eyebrows – She already has a full brow so no gaps to fill in there. I would love to see a more natural curve to accentuate her brow bone. A little tweezing in that area then a subtle application of permanent makeup on the tail end to lengthen the brow resulting in the brows framing her wide eyes.
Eyeliner – Again subtle, subtle for Kate.  A soft black applied with permanent makeup through her lashes. This allows her to add further thickness above the lashes when she wants a stronger eye makeup look.
Lips – Kate has rather thin lips, especially the top lip.  My recommendation here would be to colour match to her lip colour and create a lip line blend to just subtly enhance her volume and give a luscious appeal.  Nothing vivid just a subtle lip blend with a Nouveau Contour pigment colour – Misty pink is gorgeous.
If you would like to create the permanent makeup look as recommended for Kate Middleton please contact Tracy Fensome on 07980578252.
 Clinics in Milton Keynes, St Albans, Northampton,  Bedford, London, Middlesex
 To view some of Tracy's semi permanent makeup photos click here http://www.tracyfensome.co.uk/portfolio/portfolio-eyes/
 Kate and William here at Permanent Cosmetics by Tracy Fensome wish you a wonderful day and long life together.
Permanent cosmetic makeup, semi permanent makeup, permanent cosmetic makeup, permanent brows, lips, tattooed eyeliner.
Read more
Semi Permanent Makeup Lips
As we mature our lips can start to thin, flatten, have less volume and lose their pigment colour, leaving a less defined lip. This can worsen if lips are left dehydrated and become dry.
On a daily occurance I hear my clients complain of these changes and ask what is the best remedy? Irrespective of age I would recommend a weekly routine to help nourish, replenish and repair the lips.
If you have already read many of my blogs you will know that I am a fan of Angelina Jolie's beauty. Not only does she have fabulous brows, eyes and a face shape to die for! but her lips always have a sexy pout and look luscious. So ladies, to have these well groomed lips you need to use a light scrub to create that fresher surface. These scrubs can be found in many of the retail high street shops ie Boots, Body shop etc. If you do not want to spend money on a scrub my tip would be to use a very soft toothbrush and very lightly in a circular motion whilst supporting the lips work around the lips. In addition, look at changing your normal lip balm to a more nourishing one with a texture like butter. Burts Bees have a great one and can be found in many of the main shops. For a splash of colour there are many wonderful semi lip colours available that contain boosting serums. If you want a all day lip colour then permanent makeup is a great alternative.
Why? well not only can permanent makeup redefine the lips for that lost definition. Permanent makeup will also create the illusion of more lip volume without having to go down the filler route. The colour doesn't have to be loud, a good technician can match the pigment to as near as your own lip colour with a bit more of a wow factor. Here are some of the benefits to having permanent makeup and permanent lip colour:
- stays put 24/7
- enhances your shape
- no smudging
- no reapplying after eating
- endless colours to choose from
If you feel that permanent lip colour is for you then please do call me. My permanent makeup clinics are based in Beds, Bucks, Herts, Middlesex and London. I would be delighted to see you and show you all the benefits of permanent lip colour and help you choose the best lip colour for you!
Permanent lip colour prices start from £425 and include a free boost to use within 3 months of procedure date (not always necessary)
ps If you are worried about pain then do not, as a numbing cream will be applied before the permanent lip procedure takes place.
Read more
Permanent Makeup for Senior Women – Milton Keynes Clinic
Permanent Makeup for Senior Women? Permanent Eyebrows – Permanent Eyeliner = Permanent Lip Colour?
Permanent Makeup is for everyone. For women and men, young (18 years plus), mature and senior people. We all have our reasons for wanting permanent makeup brows, permanent eyeliner and great looking lips but we also have those doubts or reasons why we shouldn't have the procedure.  I hear this particularly from women of a senior age. Here are just a few of the questions that I get asked by my 60 year plus clients:
• Am I being too vain at my age to have permanent makeup brows?
• Am I too old to actually go through the procedure?
• Is my skin too old to have beautiful permanent lips?
• Perhaps I should just spend the money on family and those lovely grandchildren of mine?
• Although I would love to have my brows back, I think I would look younger, what do you think Tracy? Sound familiar my lovely ladies?
My answers are simply -
Do you look after your hair, have it coloured?
Do you like having your nails look neat and pretty?
Do you still wear makeup – perhaps you have a favourite lipstick?
Do you like to go shopping for clothes and enjoy looking good in that new outfit?
The answer I hear back is 'Tracy YES of course I do'
Then why should you not look great with perfectly applied permanent makeup? The age for permanent makeup is irrelevant (except in some cases of certain illness or medication).
It is your decision and if you feel it is going to improve your self-esteem and make you feel good inside and out then go for it.
So what can permanent makeup do for senior women? Lots and here they are:

Brows are anti-ageing – look years younger. Give symmetry and show those lovely features off
Eyeliner – accentuate your eye colour and give a refreshed look. Look less tired. Your friends will be asking if you have been on holiday!
Lips – redefine lost lip shape and re-pigment areas that have lost colour giving you a beautiful lip shape and smile. Daring or natural it's yours choice!
Finally to show you that having permanent makeup brows at a senior age does not mean you will walk around with dark coloured brows, here is a lovely lady's before and after photos of her recent brows.
If you wish to discuss any aspects of this article please feel free to call me. I am always here to answer all your questions.
Permanent cosmetic makeup procedures are carried out at clinics in Bedfordshire, Buckinghamshire, Hertfordshire, Middlesex and London.
Read more